Welcome to the Harwich Triathlon web page.
Here you will find Harwich Triathlon entry forms, race details, results and more.
Harwich Runners Triathlon is supported by Tendring District Council
12 September 2021.
We are working on a covid safe tri with all the relevant stakeholders. Subject to many moving parts we hope to be able to open entries in July.
Add your email address below to be the first to know when entries open
Sprint details in brief
12th September 2021
9:00 start
300 metre pool swim
24km bike
5k run
Harwich Triathlon Training basics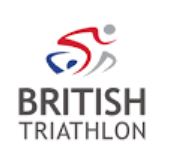 Harwich Runners are affiliated to British Triathlon
2019 Triathlon results
Harwich Sprint Triathlon results

2018 Triathlon results
Harwich Sprint Triathlon results

2017 Triathlon results
Harwich Sprint Triathlon results

2016 Triathlon results
Harwich Sprint Triathlon results

2015 Triathlon results
Harwich Sprint Triathlon results

2014 Triathlon results
Harwich Sprint Triathlon results
Harwich Olympic Triathlon results
2013 Triathlon results
Harwich Sprint Triathlon results
Harwich Olympic Triathlon results
2012 Triathlon results
Harwich Sprint Triathlon results
2011 Triathlon results
Harwich Sprint Triathlon results
Harwich Olympic Triathlon results
2010 Triathlon results
Harwich Sprint Triathlon results
Harwich Olympic Triathlon results
2009 Triathlon results
Harwich Sprint Triathlon results Harwich Sprint Triathlon photo's
Harwich Olympic Triathlon results Harwich Olympic Triathlon photo's
2008 Triathlon results
Harwich Sprint Triathlon results
Harwich Olympic Triathlon results
2007 Triathlon Results
2007 1st Club Aquathon Results
2007 2nd Club Aquathon Results (the revenge)
May 2008 Interclub Aquathon Results / Points
2006 Triathlon Results