Harwich Sprint Tri - 15th of June 2013 - Enter
Harwich Olympic Tri - 18th of August 2013 - Enter
Welcome to the Harwich Triathlon web page.
Here you will find Harwich Triathlon Sprint and Olympic entry forms, race details, results and more.
Harwich Runners Triathlon is supported by Tendring District Council
View the Triathlon Start List
Sprint entries - Only 0 out of 250 Entries left
Sprint reserve - We currently have 9 reserves
Sprint details in brief
Saturday 15th June 2013
300 metre pool swim
24km bike
5k run
Entry cost £26 with BTF license (+ £4 without)
Start time 15:00
Download Full Sprint race pack (pdf)
The Harwich Olympic Triathlon 18th of August - it's back & even better than before. Probably the ultimate olympic race course!
Olympic entries - Only 163 out of 200 Entries left
Olympic details in brief
Sunday 18th August 2013
1 Mile sea swim out & around the iconic lighthouse in Dovercourt bay
40km 1 lap bike on the undulating & scenic Tendring roads
10k run traffic free
Individual entry cost £34 with BTF license (+ £4 without)
Team entry £36 with BTF license (+ £4 without for each member)
First wave starts 9:30
question... contact us via this form
Harwich Triathlon Training basics
Sea swimming practice sessions - find out when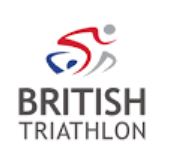 Harwich Runners are affiliated to British Triathlon
2012 Triathlon results
Harwich Sprint Triathlon results
2011 Triathlon results
Harwich Sprint Triathlon results
Harwich Olympic Triathlon results
2010 Triathlon results
Harwich Sprint Triathlon results
Harwich Olympic Triathlon results
2009 Triathlon results
Harwich Sprint Triathlon results Harwich Sprint Triathlon photo's
Harwich Olympic Triathlon results Harwich Olympic Triathlon photo's
2008 Triathlon results
Harwich Sprint Triathlon results
Harwich Olympic Triathlon results
2007 Triathlon Results
2007 1st Club Aquathon Results
2007 2nd Club Aquathon Results (the revenge)
May 2008 Interclub Aquathon Results / Points
2006 Triathlon Results