The club was founded in 1982 by British international decathlete Roy Snow. The club has always catered for all levels of runner from absolute beginner through to regional & international. We run on-road, off-road, track, cross-country, trail, sprints to long distance, duathlon, triathlon and anything else that takes our fancy (including overseas races and fell-runs, and other non-traditional events, such as "It's A Knockout!" ). We value the enjoyment, as well as the achievement, of healthy running.
The Club today has about 120 members with thriving veterans, ladies & junior sections
We meet every Tuesday at 7:45pm at the Harwich & DovercourtRugby Club. These evenings are primarily training nights taken by our qualified coach Peter Clark
Every year the club runs a series of 5k handicap races known (unsurprisingly!) as the Harwich 5k series. This event is open to anyone and can be won by beginners.
Interested in Joining?
To become a member of Harwich Runners the annual membership fee is:-
Senior (includes ARC licence) £20
Licence fee for EAA licence £10
Junior (Saturday only, includes ARC licence) £5
Junior (14-18 Sat & Tues, includes ARC licence) £9
Senior membership can now be renewed / applied for online - join Harwich Runners
Please email me with any questions about the club
Some of the benefits you will receive from being a member...
From April 2013 all members will be affiliated to ARC so can enter any ARC race as an affiliated runner
Reduced race entry cost
Being a member of an affiliated running club will usually mean that you pay £2 per race less than runners unattached to a running club.  That means you only have to enter 10 races a year & membership to Harwich Runners will have paid for itself!
New members have the chance of winning a dedicated award, Best New Member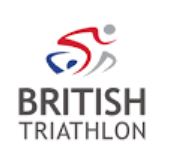 Harwich Runners are affiliated to British Triathlon, so members can obtain their race licence at a reduced rate
Discount at sports shops
On production of your membership card you can usually claim around 10% discount sometimes more.
Club Kit - can now be requested ONLINE (members only)

Below:- a blast from the past... The Three Peaks Challenge!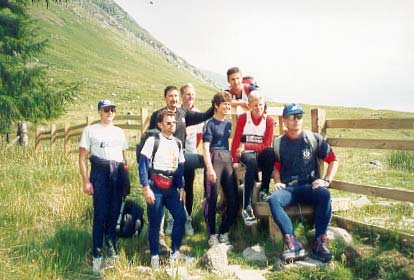 The Committee
Although Harwich Runners is quite informal we do have a Committee to ensure the club meets all the members needs. Your Committee can be viewed & contacted (members only) via the forum.